Explore Everything Alaska Has to Offer
Set sail on Norwegian Cruise Lines Bliss July 2023
Cabins Starting at $1450 Per Person!
Book Now!
The Best Way to Experience Alaska is Aboard a Norwegian Cruise Lines Ship!
Norwegian Cruise Line's Alaskan cruises offer the best way to experience this great American state—by immersing you in the natural beauty that only a cruise can deliver. Filled with icy fjords, snowy peak's, and vast ocean vistas, Alaska feels boundless. Norwegian lets you explore all sides of Alaska the way locals see it, up close and personal on an Alaskan cruise.
Enjoy Unparalleled Views from the Observation Lounge
Looking for a way to relax and unwind? Look no further than the Observation Lounge. Featuring a full service bar, it's easy to take in the vistas while sipping on drinks. This lounge is located at the front of the ship and offers the same stunning views as from the bridge itself.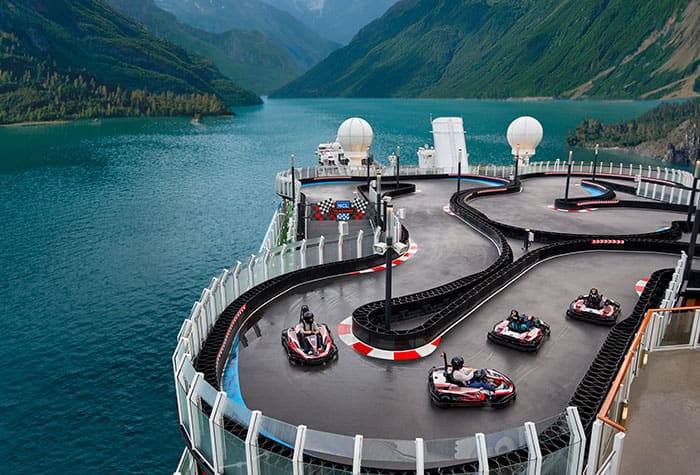 Experience the Thrilling Race Track
This two-level competitive track will put your driving skills to the test while you get ready for your thrilling ride on the track. See the waves crash and the ocean blur below as you take hairpin turns on one of the first race tracks at sea.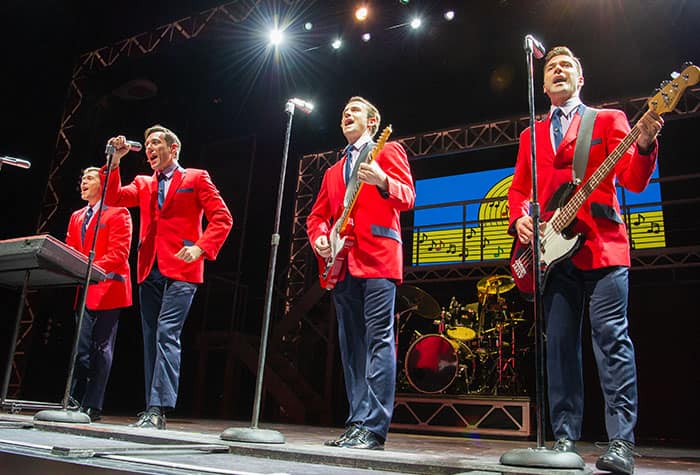 Jersey Boys on Norwegian Bliss
Enjoy an evening watching the famous Broadway show Jersey Boys. Follow Frankie Valli from his gritty streets of Jersey to his international fame as you follow the incredible true story of three friends who formed one of the greatest bands of all time. The band will rock your night with their timeless songs that include "Big Girls Don't Cry," "Walk Like A Man" and "Can't Take My Eyes Off You."
Discover Alaska in Norwegian's Newest Cruise Ship
Imagine exhilaration while exploring the wilds of Alaska. Imagine Bliss. Custom-built for the spectacular, Norwegian Bliss features a revolutionary Observation Lounge for you to soak in every stunning moment, from bald eagles soaring over glaciers breaching arctic whales. Come aboard and experience the best dining, entertainment, and amenities at sea against a backdrop of unrivaled natural beauty. 
The Most Relaxing Spa Services
Exhilarating Activities For the Whole Family
Diverse On-Board Shopping
Take Advantage of this Amazing Deal Today!