Riverside Luxury Cruises
Save up to 20% on Your First Sailing with Riverside
Riverside Luxury Cruises elevates the river cruise market, showcasing a level of space, service and elegance not found with any other line. After recently launching the majestic Mozart on the Danube, our fleet is already expanding with the addition of two new beautiful vessels, Ravel and Debussy, on the Rhône and Rhine. Debuting in the early summer of 2023, these ships will expand the choices travelers have to sail the iconic rivers of Europe in true luxury.
For Early Birds:
10% until August 31, 2023
For Riverside first-timers:
20% until December 31, 2023
For long-stay cruisers:
10% off a seven-day or longer stay on board
For bookings in 2023 & 2024, there is no single room supplement in the Harmony Suite (Mozart) and Melody Suite (Ravel).
LUXURY RETURNS TO THE RIVER
UNIQUE EXPERIENCES
When you step off our beautiful ships you step back into history, or into a hands-on experience or out on an adventure that will get your heart going. Lovers of art, architecture, music, nature, food, wine or simply relaxing, will be inspired by the outings and experiences we have curated to woo and wow you. Browse already through some of our offerings created for the Mozart.
STYLE & ELEGANCE MEETS COMFORT
With every suite you will enjoy: Fine materials such as leather and velvet, elegant marble bathrooms and king-size beds – plus a casual sofa or cozy armchair in which to relax. Wherever you look, you will see soft colors in the furniture and artwork, as the designers were inspired by nature and the different colors of the Danube. In every suite, your butler will ensure every cruise is a personal masterpiece.
EXCLUSIVE EXCURSIONS ON LAND OR IN THE AIR
Taste wine, marvel at sculptures in the garden or simply take off in a helicopter. Wherever the Riverside Mozart docks, we offer our guests special excursions in exclusive small groups. You can book as many as you like, but you can also explore the cities on your own.
SPORTS ON BOARD AND LOTS OF SPA
Enjoy a host of workout or spa opportunities to ensure you can indulge yet stay physically active. Whether you take a bike off ship, visit the fitness room, swim laps in the pool or sign up for a relaxing massage, your time aboard the Riverside Mozart will not only engage your mind but your body as well.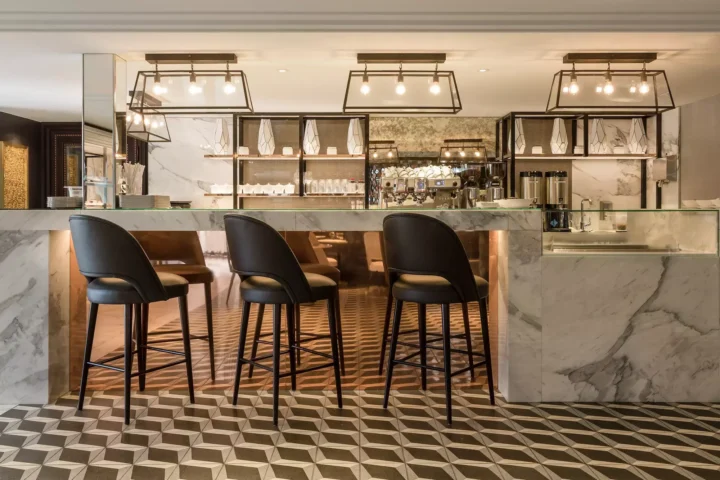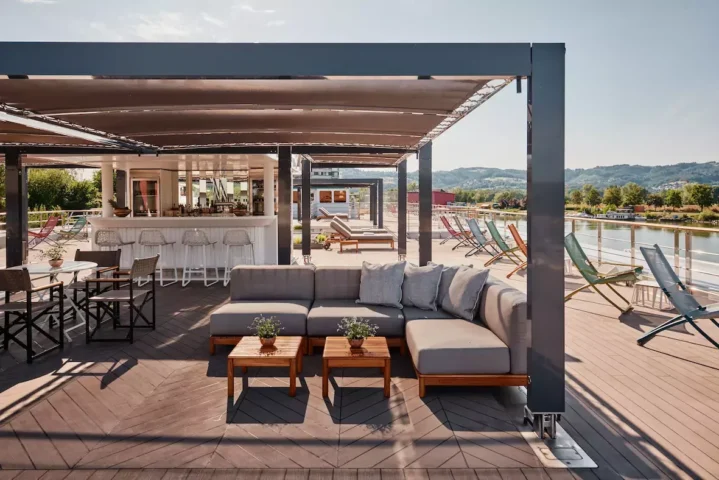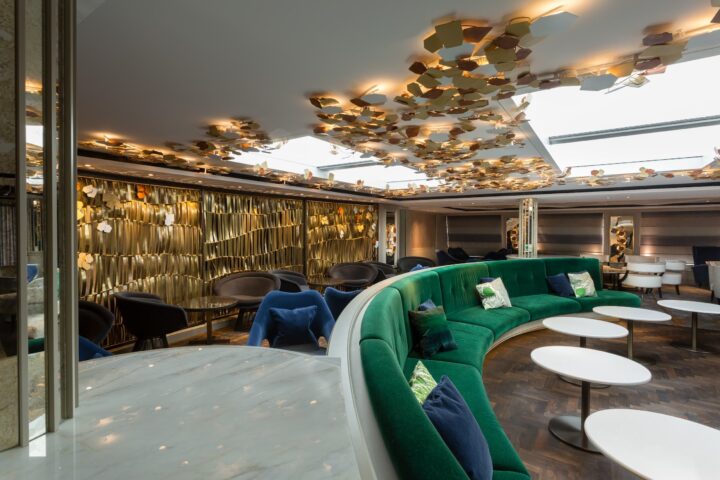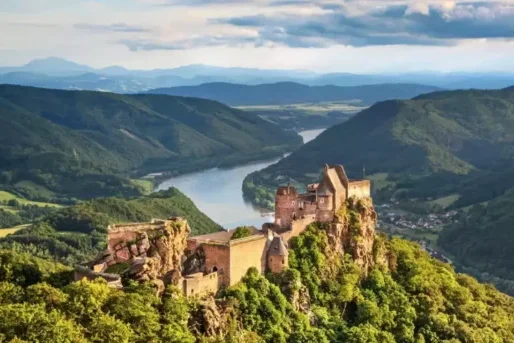 EXPERIENCE THE BEST OF EUROPEAN CRUISING
It served as a trade route for goods and has been sung about and written about many times. Johann Strauss even dedicated a famous waltz to it. When you travel on the Danube, you will stay on the Mozart and get to experience Germany, Austria, Slovakia, Hungary, Croatia, and Serbia.
The Rhône River begins in the Switzerland Alps and flows through France before reaching the Mediterranean Sea. Go through Lyon, Tournon-sur-Rhône, Avignon, and Aries on the Ravel where you will be living the life of luxury.
The best of both worlds await you on the romantic Rhine river, where we are creating unique journeys that will allow you to see the old world in an entirely new, and oh so luxurious way.
Images courtesy of Riverside Luxury Cruises | All Rights Reserved