Rwandan Primate & Wildlife Safari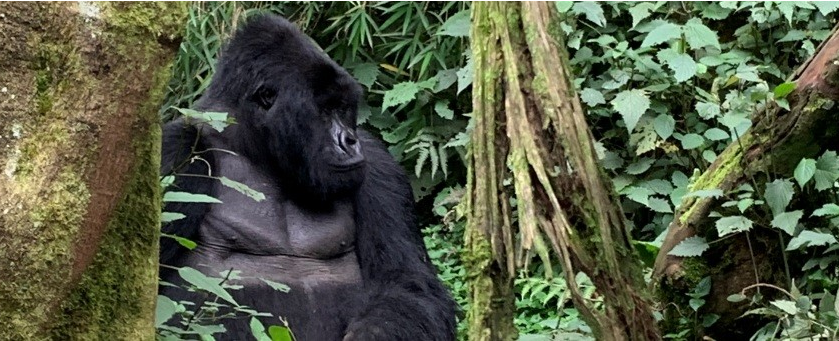 Rwandan Primate & Wildlife Safari at the Nyungwe Forest National Park
From $5149 per person based on double occupancy
9 Days, 8 Nights private guided safari
This comprehensive package includes Rwanda's 3 major National Parks, Akagera, Nyungwe Forest and Volcanoes, as well as time in the vibrant capital of Kigali.
Another night in Kigali gives travelers the opportunity to visit the inspirational and moving Genocide Memorial, and visit a market or two. Then you're off to Nyungwe National Park, home to cheeky chimps and handsome colobus monkeys. A lunch stop at the Kings Palace breaks up the scenic journey. Permits for primate treks are optional. A breathtaking canopy walk is included and offers not only stunning views but also the possibility of seeing some of the 13 species of monkeys who dwell in the forest. Birders will delight in Nyungwe.
After a night in Kigali, you will start your journey in Akagera National Park, a particularly scenic park located on a lake with views of Tanzania on the opposite shore. The Park's contour and diversity of wildlife make it a wonderful first stop. Akagera National Park is Rwanda's only Big Five destination, which means that it hosts populations of lion, leopard, elephant, black rhino and buffalo. Easily explored by boat, the lakes of Akagera also host plenty of hippos and crocs, and a wide variety of waterbirds including the iconic Shoebill.
Finally, the opportunity to do a gorilla trek (permit extra) in misty Volcanoes National Park. This is a once-in-a-lifetime experience; your time with these gentle giants is intense and satisfying. Cultural visits are another highlight of your visit.